2019 is our 11th anniversary!
The big event is on Saturday, 21 September 2019 at Geneseo City Park. We will be starting at 9AM.
There will be presentations on pet related topics, kids games, vendors, and pet contests.
The 1 mile walk (with or without your dog) will start at 10AM. Follow this link to see the route.
Go to https://shop.henrycountyhumanesociety.com/ to register for the 1 mile walk, or to order T-Shirts. Would you like to help out? Volunteers are always welcome! Please fill out the sign up form, and we will get back to you.
Coffee, donuts, and Happy Joe's breakfast pizza will be available.
More details will be announced as the date approaches.
---
Here are the categories for the Pet Contest:
Best Costume
Best Dog & Owner Costume Duo
Smallest Dog
Largest Dog
Best Talking Dog
Best Trick
Most Lookalike Dog & Owner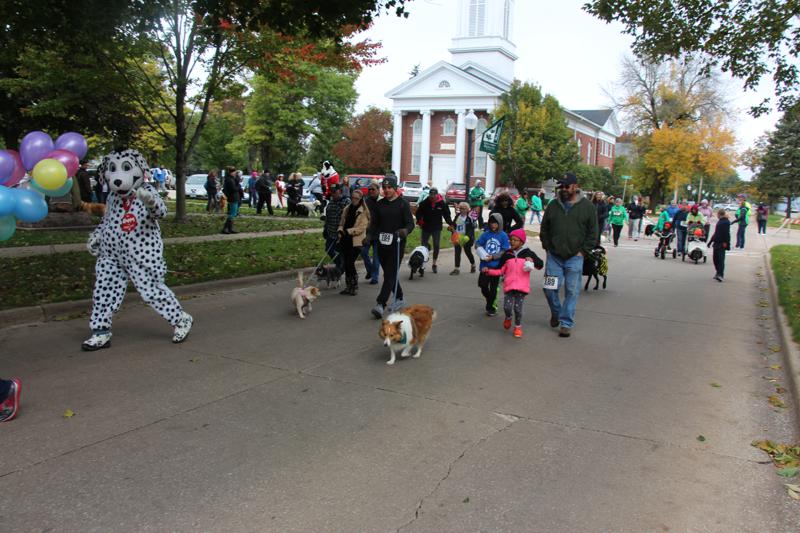 The following is the schedule of events for the Eleventh Anniversary Bark In The Park Event. Note that the times listed below are our best estimate: the final event may be tweaked as we fine tune the schedule.
8:00AM->9:45AM
Registration & Packet/T-Shirt Pick Up
9:00AM
Introduction – Elizabeth Wadas, WQAD Channel 8 News
9:05AM
National Night Out Dog Walker Watch – Geneseo Policer Sgt. Chavez
9:15AM
Introducing Geneseo Police Canine Officer Kauzi – Geneseo Police Officer Dan Davis
9:30AM
Basic Pet Care – Jeana Jagers of Jagers Pet Grooming in Atkinson
9:45AM
Therapy Dogs: How to Train Them and What Work Do They Do? – Bill Menendez
10:00AM
National Anthem Jaime Bizarri, Geneseo High School Student
10:00AM
One Mile Walk (With Or Without Dog)
11:00AM
Status of the New Shelter – Tracy Diehl
11:10AM
Pet Contest
11:25AM
Introduction of Past Adoptees And Their Dogs
11:35AM
Closing